No fuss, affordable pricing...
01795484115 / 01795668868
​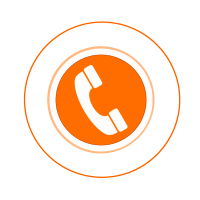 Domestic, Commercial and Industrial Electrical Contractors
Air Conditioning
By listening to your needs in our initial free site survey, and drawing on our experience we can specify and design the perfect air conditioning solution for your home or business. We always aim to provide a cost effective solution.
​
Simple Operation
RJA offers a wide range of air conditioners that ensure high quality service and are extremely affordable. Suitable for both commercial and residential environments. You can make your choice from a broad collection of Hitachi and Panasonic air conditioning units, the two most popular brands right now when it comes to climate control products.
​
Advanced Technology Offers Maximum Comfort
Any of our air conditioning units comes with an array of benefits. It helps you save valuable space in a less spacious room and prevents the only window in the room from getting blocked. The air conditioners offered by RJA are appropriately designed to offer you the best air conditioning solutions. They can cater to your heating and cooling requirements by taking into consideration your room size. Unlike traditional air conditioning units, they create a serene and comforting ambiance with quiet operation. The latest generation with remote control ensures that you do not have to leave the comfort of your chair to adjust the room temperature.
​