No fuss, affordable pricing...
01795484115 / 01795668868
​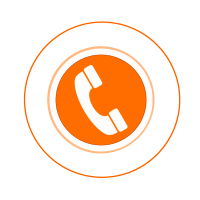 Domestic, Commercial and Industrial Electrical Contractors
CCTV is at the heart of an effective security system created to enable people to protect their valuable private or commercial property.
CCTV technology has developed at an incredible rate. Technological leaps in both cameras and networks have ensured that it is possible to create a highly sophisticated integrated surveillance system. A system that can deliver high-quality images, efficiently recorded, stored and searched.
​
We are proud to offer you a range of Various CCTV systems, and we will work closely with you to determine which system will be the best fit for the amount of security coverage you require.
​
Basic stand-alone fixed camera CCTV systems
Classic box cameras are durable, weather-resistant and provide high-quality recording. They come with the option of colour, long-range and night vision recording and are used as a method of crime prevention.
​
Covert CCTV systems
Discreet cameras feature in CCTV installations that are specifically designed to stay hidden. This helps to maintain a natural environment in the area being monitored, which could help you observe unusual activity and prevent your system discouraging customers in a commercial environment.​
Call us today for your free quote
Remote CCTV systems
Remote CCTV systems allow cameras to be operated and monitored from other areas either on or off site by one or more observers. Cameras can be pointed towards any strange behavior that has been spotted and feedback is instantly provided through an alarm or the shutting off of access points. Installations can also be built to provide a high level of electronic intruder detection.
IVS intelligent video systems
The latest intelligent CCTV systems include Heat Operated, Smart Zoom and IVS Human Detection cameras.
​
Wireless CCTV systems
Wireless CCTV cameras deliver aesthetically pleasing and discrete systems. Their sophisticated design uses digital technology to provide high-quality images and sound with an interference-free signal.
Fully integrated CCTV systems
CCTV installations can be fully integrated with an advanced system design to deliver CCTV analytics and extensive feedback. Surveillance systems can also be integrated with access control
All installations begin with a site survey to discuss requirements and budget. We provide a full written quotation, If you are happy to proceed we take a 50% deposit to pay for the equipment. The remaining 50% is due upon completion.
We are more than happy to deal with clients or contractors directly, either way, we ensure the power, cabling and set up is correct before the second fix stages.
We provide a 12 months warranty service on equipment and workmanship.



For more information and advice call us today on 01795 484 115
​
IP CCTV
IP CCTV (or Internet Protocol CCTV) represents the next generation of closed-circuit television. Unlike older analogue systems that capture video and audio direct; IP CCTV transports the video and audio into digital data that can be transmitted over a controlled viewing device like a phone, TV or tablet device.
​
What are the benefits of IP CCTV?
Flexibility: Because IP CCTV works in conjunction with a wireless network you can view your camera locations anytime day or night from anywhere via a smart device.

Easy Installation: We can install both wireless and hard-wired systems which offer an easy and cost-effective solution should you not want unsightly cables running across your property.

Superior Imaging and audio quality: The level of sound and imaging across the latest IP CCTV is incredible due to the digital nature of the setup.

Integration with other systems: We can easily integrate your IP CCTV installation with your centralized TV set up.
​
​