No fuss, affordable pricing...
01795484115 / 01795668868
​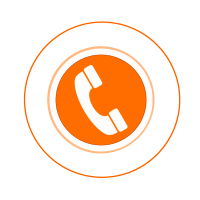 Domestic, Commercial and Industrial Electrical Contractors
Installing New Lights and Sockets
Whether you are looking to boost the lighting in your home, or simply replace old light fittings with new modern lights. At RJA Electrical Services, we are experts in finding a lighting solution that meets your requirements. We will provide a free no obligation quotation and complete all necessary lighting installations with full certification.
​
LED Lighting Installation
Led Lighting Installation is a great alternative for lighting in your workplace. Given the extended running times of lighting in the workplace, the use of LED Lighting will help to reduce costs and has a number of other benefits, too.
​
The Benefits Of LED Lighting
​
Longer Lasting– LED lights have an average life span of 20 years.

Lower Energy Cost Per Year– LED lights can pay for themselves in as little as 18 months.

Eco Friendly– LED lights are 100% recyclable and unlike fluorescent lights, contain no toxic chemicals.

Durable– LED lights are extremely resistant to shock, vibrations and external impacts, making them the ideal solution for industrial properties.

Instant Power Up –LED lights power up immediately when turned on without needing time to brighten up.
​
Adding Sockets
The modern day lifestyle has resulted in an increase demand for electrical supply. The natural and most simplistic solution for the majority of people is to use an extension leads. However what many people don't know is the concept of introducing several extension leads can cause a socket to overload. This can actually be extremely dangerous and creates a fire hazard!
We see this issue occur mainly in older properties that typically lack in plug sockets or are situated in awkward places. At RJA Electrical Services Ltd we can replace your sockets so they are safer and more suitably placed, additionally we can install various finishes and even install a USB point for charging mobile phones and tablets.
As fully qualified Electricians, we can review your current socket set-up and recommended what solution is best for you. To find out more give us a call today on 01795 484 115 or enquire via the website.
​