No fuss, affordable pricing...
01795484115 / 01795668868
​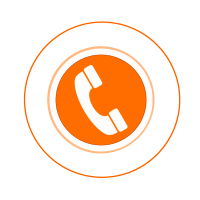 Domestic, Commercial and Industrial Electrical Contractors
Testimonials:
​
Fitted new electric cooker
"Very quick, very polite, very helpful and very cheap. Highly recommended."
Customer in Sittingbourne *****
​
​
​
Inspection of electrical faults
"Asked for a investigation into 2 faults in our house, RJA attended, carried out an inspection, fixed one fault, gave me a thorough explanation of what the 2nd issue was likely to be and where it would be located, allowing me to complete the repair. Would recommend and have no hesitation in using Ricardo again."
Customer in Sheerness *****
​
​
​
Changes ceiling lights.
"The guys did a great job, worked quickly and efficiently, I would have no hesitation in asking them to do another job. Highly recommended!"
Customer in Sheerness*****
​
​
​
Electrical fault finding and repair
"He tested my electrics, found the fault quickly, and offered and implemented appropriate solutions. He was through and seemed to have excellent knowledge and to be highly competent. He was also careful to check that the fault was properly fixed and the system was safe before he left (this may seem obvious but it has not always been my experience with electricians). I was confident about his work and I would recommend him without hesitation."
Customer in Sheerness*****
​
​
​
OUTSIDE PLUG AND (NEW SOCKET WHICH WAS FREE).
"WORK DONE QUICKLY AND WITH NO MESS TO CLEAR UP MYSELF, VERY PROFESSIONAL JOB."
Customer in Sheerness*****
​
​
​
Replaced sockets and light fittings.
"The communication from RJA Electrical Services was fantastic, they called to advise that they were on the way and when to expect them. The electrician was very friendly and polite and explained what he was doing at each stage, giving me options for variations. He ensured that any mess was kept to a minimum and he cleared away after himself. Very fast and reliable service, I would highly recommend this company. Great value for money."
Customer in Sheerness*****
​
​
​
Hallway Wall Lights, switches and socket, ceiling light, plus kitchen spotlight bar.
"Whole job took less than an hour. Very competent, polite, courteous workman, and at a reasonable price. On first consultation gave me a day when he would come to do the job, and kept to his word."
Customer in Sheerness*****
​
​
​
New electrics to kitchen
"Superb, very friendly and straight forward. Turn up to price up the job, book an appointment to carry out the work on the dates I was available and was extremely helpful with any questions. I would recommend these guys."
Customer in Sheerness*****
​
​
​
Consumer unit upgrade and rewire shower.
"Had a consumer unit upgrade and new 10 mm electric shower feed installed at the same time. They did a great job, for very good price. Would highly recommend them and will be using again if house extension goes ahead."
Customer in London*****
​
​
​
New consumer unit, earthing.
"Reliable, responsive and kept to timeline agreed for work to be done."
Customer in Sittingbourne*****
​
​
​
Remove old one and hang new chandeliers.
"Everything perfect!"
Customer in Sheerness*****
​
​
​
Light switch moved to another wall.
"I would highly recommend this company to do any of your work, very professional and friendly in every aspect, very cheap rates, clean and tidy, very punctual, polite and not a time waster there work is 100% I shall be using these again very soon."
Customer in Sheerness*****
​
​
​
Shower cable replacement, additional sockets, electrical condition report etc.
"Whilst doing some DIY tasks I found some items of concern and decided to get someone in to check and correct them. In addition to this, I required two additional sockets to the bedroom I was decorating. Ricardo turned up as agreed in order to provide a quote. He talked me though the points of concern, what needed replacing, what was acceptable and what my options where (e.G. He talked me out of pulling up the bedroom floor to add the additional sockets, which would have been more costly). The work was completed on the agreed day and against the original quote. I'm very happy to recommend."
Customer in Sheerness*****
​
​
​
Check and repair upstairs lights / wiring.
"The checking of wiring was done promptly and properly without a unnecessary work. Everything solved."
Customer in Sheerness*****
​
​
​
Replacing dimmer switch as wall lights not working other would not dim.
"Excellent all round job."
Customer in Ilford*****
​
​
​
Installation of oven.
"We were very pleased with the service and will definitely use Ricardo in the future."
Customer in Sheerness*****
​
​
​
Hob installed.
"RJA Electrical Services done an excellent job, completed all requested and additional work, cleaned up afterwards, and was super efficient. I would highly recommend RJA Electrical Services, and would use them again, if I have any other work."
Customer in Sheerness*****
​
​
​
Terminate and test underfloor heating plus install power and lighting to two shed.
"Under floor heating termination and testing plus delivery and laying of external cable in trench were undertaken in July. As I then had to install a new patio and desire the sheds we agreed to review progress at the end of September. The installation in the sheds and connection to the consumer unit was then undertaken over two weekends in early October. The work was undertaken to a very high standard and Ricardo was happy to work around my extended timescales to allow my re-landscaping of the garden."
Customer in Sheerness*****
​
​
​
Change downlights in kitchen.
"Super job, will be my recommendation to friends and family."
Customer in Sheerness*****
​
​
​
Changing fuse boxes and EICR.
"Excellent service, we would certainly recommend RJA Electrical Services and would use them again."
Customer in London*****
​
​
​
Locate and rectify lights
"Very happy. Arrived at the agreed time and got on with work pretty quickly. Extremely polite and efficient. Would be more than happy to recommend to others and Ricardo will be my first port of call for future electrical issues."
Customer in Queenborough*****
​
​
​
Install fans kitchen and bathroom
"I can't fault him at all. I would definitely recommend him."
Customer in Sheerness*****
​
​
​
Install down lights cinema room.
"Very helpful, very friendly and great workmanship."
Customer in Sheerness*****
​
​
​
Install down lights in lounge.
"He was really good. I would recommend him a hundred percent and if I need any more work doing, I would definitely use him again."
Customer in Bromley*****
​
​
​
Install fan and light in bathroom.
"Really efficient and helpful."
Customer in Aldershot*****
​
​
​
Install sockets kitchen and cooker circuit.
"I was very happy with the work he did for me and it was a good price too."
Customer in Sheerness*****
​
​
​
Renew consumer unit and install down lights.
"Fantastic. On time, neat and tidy."
Customer in Croydon*****
​
​
​
Installed garden lights.
"Reasonable job, good price and done on time."
Customer in Croydon*****
​
​
​
All our reviews is from http://www.checkatrade.com/RJAElectricalServices/Reviews.aspx
​​
​
​Call us now on 0179 548 4115 ​for a free quotation