No fuss, affordable pricing...
01795484115 / 01795668868
​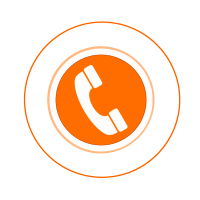 Domestic, Commercial and Industrial Electrical Contractors
Cherry Picker Services

​With in house cherry picker we can provide a cost effective the services you require for all electrical works carried out at heights. We have the means to fully cater your needs whether it be to put up lighting decorations, lamppost testing and repairs or general day-to-day maintenance of estate lighting and other electrical works.

Our operatives are fully qualified electricians who have also been fully trained by IPAF. Cherry pickers come with a operator/electricians and are also available for after hours and emergency call outs.
​

​Service includes:
​
Street Lights (Lamp post maintenance, Repairs & Testing).

Security installations, breakdowns and servicing.

Electrical installation & maintenance at height.

Christmas lights & other lighting decoration.

CCTV maintenance & installations.

Traffic management facility's.

Estate lighting.

Available for private hire
​
IPAF trained operator
LOLER certificated vehicle
Fully insured
​
​
​
Working height: 13.5 M
Max Outreach 7.5 M
Basket Capacity: 200 kg
Travel height 3.5 M
​
​
If you require further information on prices & reservations, please contact us 01795 484 115
​
Our operator can safely control this machine from the ground level or in the basket with you. We only operate the machine for you to get you where you or your contractor need to be. A brief instructions and safety equipment will be provided.
​
Some of our rentals was to:
​
Bird spikes installation
External render Painting services
Window repairs and painting
Cleaning services
Access for welding and fabricating
Chimney re-bedding, capping, rebuild
Chimney flue access
Tree cutting access
Domestic, commercial and industrial access
Lighting and electrical access
Conditional building survey access
CCTV installation and repair access
Signs installation and removal access
Building maintenance etc
​
​
Contact us: 01795484115
​