No fuss, affordable pricing...
01795484115 / 01795668868
​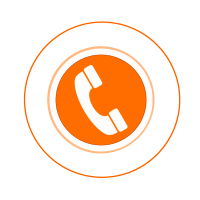 Domestic, Commercial and Industrial Electrical Contractors
Hot Tub Electrical Installation
Providing Everything You Need
Hot tub electrical installation by NICEIC approved electricians. With most hot tubs requiring a dedicated power supply, it's important that you choose the correct power supply this could range from 16Amp, 20Amp, 32Amp or a 40Amp feed. We will assist in calculating the correct size, this will ensure the correct cable size for safety and cost.
Hot tub power supplies Installed to current regulations by qualified electricians.
RJA Electrical Services are specialists in hot tub electrical power supply installations. Based in Sheerness, Minster on Sea we are able to cover London & Kent. Hot tubs come in all sizes and can provide the perfect way to relax at the end of a busy day. We install the electrical power supply that will power your hot tub or spa for homes and businesses such as health spas, hotels, holiday lets.
When installing electrics in the garden or outdoor it's really important to install them so it's safe and correct to current electrical standards, to ensure your safety. one of the main things to consider is the earthing system and what type to use, this is very important as the key points of concerns that you need to consider when installing a hot tub relate to the increased risk of electric shock due to the water, which reduces body resistance and good contact with the ground where hot tubs are fitted outside.
General considerations for the power supply is the selection of cable that we use to reduce the risk of potential damage, especially where cables are run outside.
We use steel wire armored (SWA) cable or suitable cable containment to provide adequate protection. Also, the manufacturer's instructions should be taken into account when selecting a suitable protective device.