No fuss, affordable pricing...
01795484115 / 01795668868
​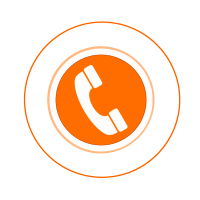 Domestic, Commercial and Industrial Electrical Contractors
Smoke alarms for Landlords
Smoke detectors are life-saving pieces of equipment. It is a legal requirement to have a fully operational fire detection system installed in your property.
As a landlord or estate agent, you have a duty of care to ensure you use the correct skilled tradesperson for your smoke detector maintenance.
Not just anyone can check a smoke alarm. Did you know smoke detectors need to be tested by someone electrically trained? Every engineer is electrically trained at RJA Electrical Services. Failure to show you have instructed the correct trader could render you liable.
Regulation Change
All rental properties in England now come under a higher detection level requirement than ever before.
Landlords must follow the Domestic Fire Alarm Regulations (BS5839-6:2019). This requires landlords to have;
A smoke detector installed on the escape routes for each floor, a detector in the lounge (or principal habitable room), and a heat detector in the kitchen.

A carbon monoxide alarm in any room used as living accommodation where solid fuel is used.

New tenancy smoke alarm checks. A landlord must make sure the alarms are in working order at the start of each new tenancy. RJA Electrical Services can arrange this for you professionally and swiftly.
Minimum Grade and Category
To pass the minimum requirements, the grade (the type of detector used) must meet the D1 grade.
D1: Smoke detectors that are wired to the mains with a tamperproof battery. These are a back-up in case the mains power fails.
The minimum category (the coverage the property has) must fall into the LD2 category.
LD2: Includes LD3 (the minimum protection category), which includes hallways and landings being covered but the kitchen and lounge must be covered also to meet the requirements.
Interlinked Detectors
All smoke detectors must be interlinked (connected to one another). When connected they will all be activated at the same time ensuring everyone in the property is alerted. There are 2 ways they can be connected to each other:
Wired: The detectors are joined together by a wire.

Wireless: The detectors are connected via radio frequency.
Reasons why a property may fail the test
​
Ionisation detectors have been used. They are not to be used and are not industry standard.

D1 LD2 has not been achieved. This is the minimum for a rental property as of the 2019 regulation change.

The detectors are out of date. They have a replace by date of approximately 10 years after installation. Faulty detectors are guaranteed up until this date, and effectiveness/safety levels drop afterwards (approximately 30% chance of failure). These MUST be replaced.

The detectors are not interlinked. They must be connected together.

Damage to the Smoke Detectors. These must be replaced.
​
​
​
​